BPM113: Construction Technology Tutor-Marked Assignment One SUSS, Singapore Identify, state and describe FIVE (5) information, parameters and activities that needs to be included in the site analysis
Posted on: 6th Sep 2023
BPM113: Construction Technology Tutor-Marked Assignment One SUSS, Singapore Identify, state and describe FIVE (5) information, parameters and activities that needs to be included in the site analysis
Project: Proposed Construction of Condominium in Tanjong Katong Area
Introduction:
This is a condominium located in the heart of Tanjong Katong. Figure 1 and Figure 2 show the details of the location. The development comprises of 4 blocks of 20 story and 1 block of multi-story carpark and can house 640 exquisite residential units of 1 to 4 bedrooms.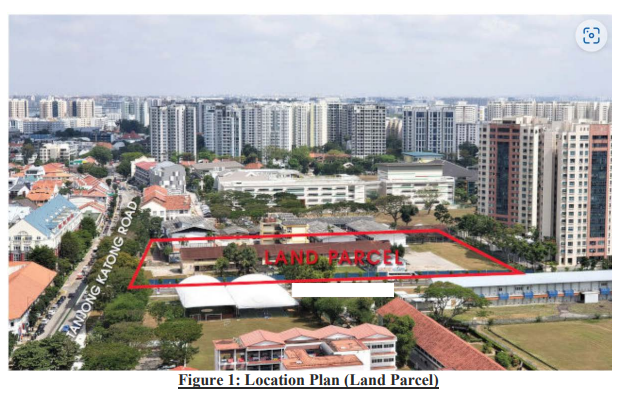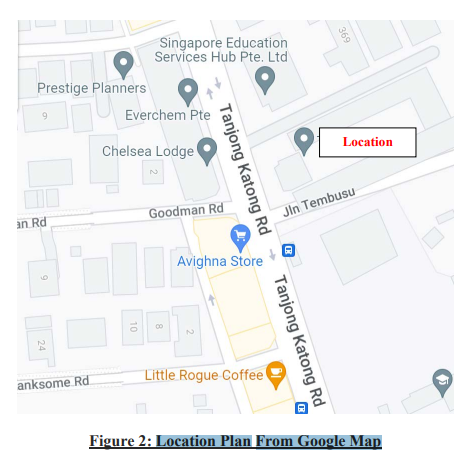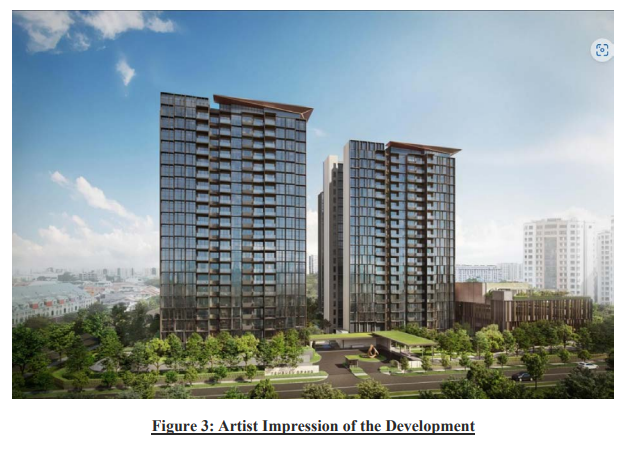 You have been tasked to carry out research study and prepare a report. The write up should address the following questions:
Question 1
(a) Identify, state and describe FIVE (5) information, parameters and activities that needs to be included in the site analysis in order to optimize the design and construction approach.
(b) Identify, state and describe the geological condition at this area, propose a soil investigation plan to obtain necessary soil parameters. You are to include the type of soil tests to be performed.
(c) Identify, describe and discuss the potential loading types which will need to be considered in the design of this type of structure.
(d) Identify the structural system, structural elements and construction material that are required in this type of building and describe the functions of each of these elements and the reason for the choice. Diagram/ photo can be used to aid the illustration.
(e) Identify FIVE (5) technical department/authority which is required for building plan approval and describe their roles in the approval.
(f) Describe and discuss based on the latest construction trend TWO (2) new technology which can be adopted in this development.
Hire a Professional Essay & Assignment Writer for completing your Academic Assessments
Report Presentation
(a) Cover page & Content page
(b) Graphic & Illustration with proper label & caption (appropriate usage, titles, sources)
(c) Organisation of the write up (sub-headings, font size, spacing, paragraphing, page number etc)
(d) Grammar usage, spelling and sentence structure
(e) Referencing (in-text citation and list of references)
Buy Custom Answer of This Assessment & Raise Your Grades
Get Help By Expert
Calling all Singaporean students at the Singapore University of Social Science (SUSS)! When it comes to acing your coursework, we've got you covered. At [Your Company Name], we specialize in offering expert assistance for your academic journey. From tutor marked assignments to comprehensive assignment help online, and even Online Exam Help, our team of experts is here to support you every step of the way. Take, for example, BPM113: Construction Technology at SUSS. We can help you effortlessly identify, state, and describe the essential information, parameters, and activities required for your site analysis. Don't let academic stress hold you back; choose the best support available and excel in your studies. Connect with us today!
Get Your Assignment Completed At Lower Prices
Plagiarism Free Solutions
Hire a Writer Now